Expertise in the Hotel and Restaurant Industry
THE UNISONO STORY

As hoteliers, we have always asked ourselves how we can counteract the acute shortage of skilled workers, create more free space for the essentials and at the same time reduce the high fixed costs. How can private hoteliers benefit from the synergy effects of a hotel group without losing their independence and individuality? This is how the 360° management model for individual hotels came into being in 2019. Hoteliers can outsource all support functions to UNISONO that are not needed directly on site, in the hotel.
SUPPORT CENTER
The Support Centre is located in the border triangle near Basel and is therefore ideally situated to serve our customers in the DACH region. The reservation centre, the call centre as well as the sales & marketing, controlling and distribution departments are located here. Our employees all have many years of experience in the hotel industry and are specialists in their respective fields. We are there for our hotels six days a week, with no lost days, holiday absences or staff turnover.
OUR CREDO
Our solutions are as individual as your hotel. Every starting point is different and we only take on a new project if we are convinced that we can create sustainable added value. We do not have short-term success in mind, but want to support our customers in the long term and deliver measurable results.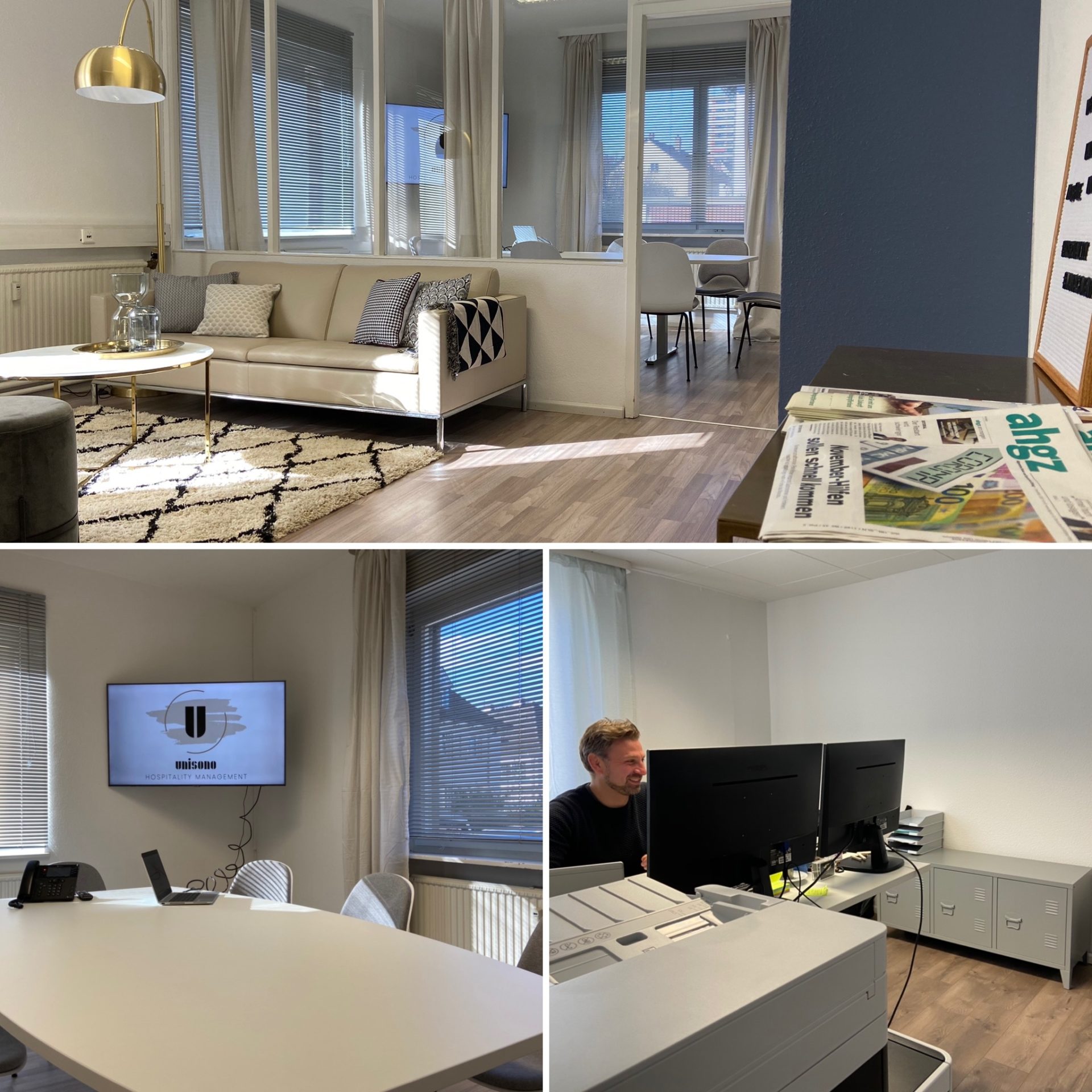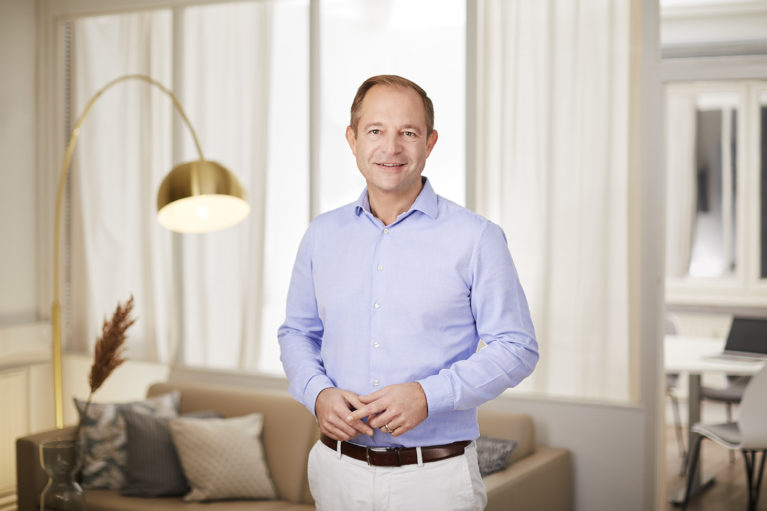 Urs Grimm
MANAGING PARTNER
Department hotel business

MBA in International Hospitality Management (EHL)
Eidg. Dipl. Hotelier/Restaurateur (SHL)

Work Experience

MANAGING DIRECTOR
Schloss Elmau, Krün, Germany (2018-19)

GENERAL MANAGER
Victoria-Jungfrau Grand Hotel & SPA, Interlaken Switzerland (2014-18)

CEO
Waldhaus Flims Mountain Resort & SPA, Flims Switzerland (2010-14)

DEPUTY DIRECTOR
Bellevue Palace, Bern Schweiz (2007-10)
Urs has over 30 years of experience in the luxury hotel industry, almost half of them at the top management level. As director of renowned hotels&resorts in Switzerland and Germany, he has a deep understanding of strategies and positioning. These coupled with his many years of operational management experience, make him your ideal sparring partner.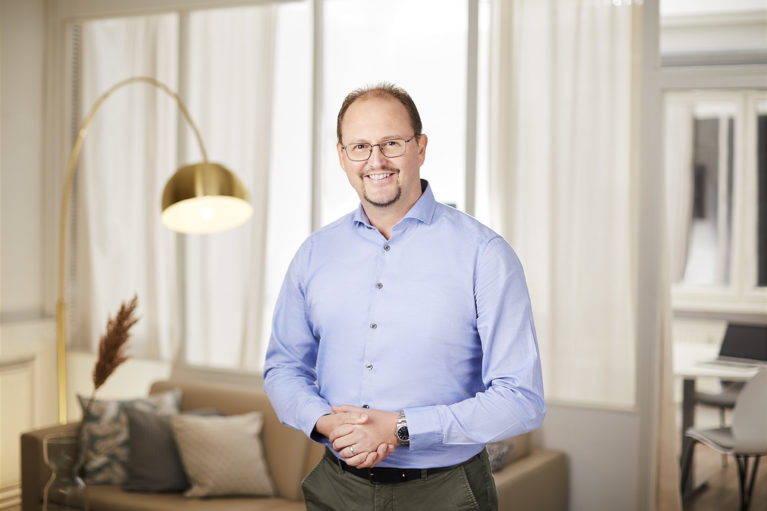 Nils Betschart
MANAGING PARTNER
Department Gastronomy

Dipl. Betriebswirt (Business Administration) NDS HF, BASc
Eidg. Dipl. Hotelier/Restaurateur Zürich

WORK EXPERIENCE

LECTURER
Hotel School Zürich
(2019 - )

HEAD OF OPERATIONS
FBM Gastro Management AG (2016 - 20 )

MANAGING DIRECTOR
Seerestaurant QUAI 61, Zürich (2013 - 16)

MANAGING DIRECTOR
acqua Seerestaurant, Zürich (2011 - 13)

MANAGING DIRECTOR
Restaurant Theater 11, Zürich (2007 - 11)
Nils is and has been fully committed to gastronomy for 30 years. He designed and managed renowned restaurants in Zurich and the surrounding area, including his most recent role as operational manager of nine properties. He is additionally lecturer at the Hotel Management School Belvoirpark, Zurich and a proven expert in the areas of conception, marketing, project management, new openings, smart purchasing & accurate controlling.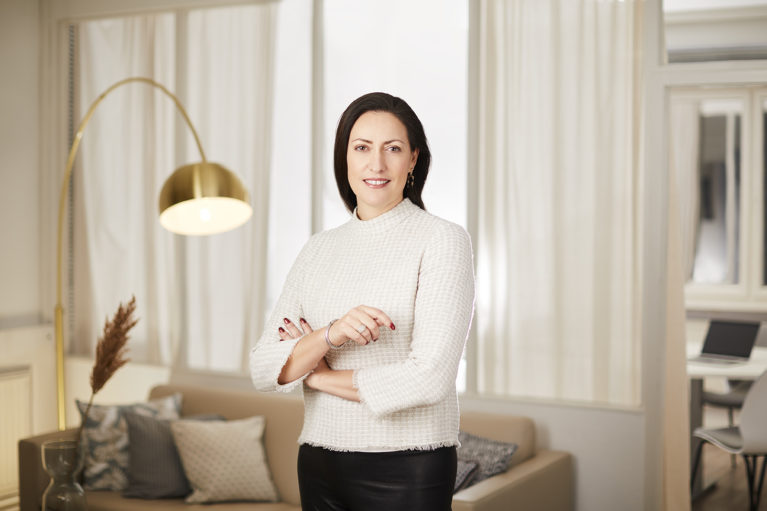 Yasmin Cachemaille Grimm
PARTNER
Chief Operating Officer Management & Pacht

MHA in International Hospitality Management (EHL), Federal Trainer, Dipl. Hotel Specialist (IHK)

WORK EXPERIENCE

GENERAL MANAGER
Schloss Elmau & Retreat, Bayern (DE)
(2018 - 19)

GENERAL MANAGER
Victoria-Jungfrau Grand Hotel & SPA, Interlaken
(2014 - 18)

CO-DIRECTOR
Waldhaus Flims Mountain Resort & SPA
(2010 - 14)

ROOMS DIVISION MANAGER
Palace, Luzern
(2007 - 10)

Before that, various management functions in FR/DE/ES and on the sea (MS Europa)

Having been at home in the world of resort hotels since her childhood, Yasmin Cachemaille Grimm has many years of international experience in the operational hotel business. Her profound management experience, coupled with her vision for innovative developments of businesses and their teams, make her our expert in the field of hotel management and leasing.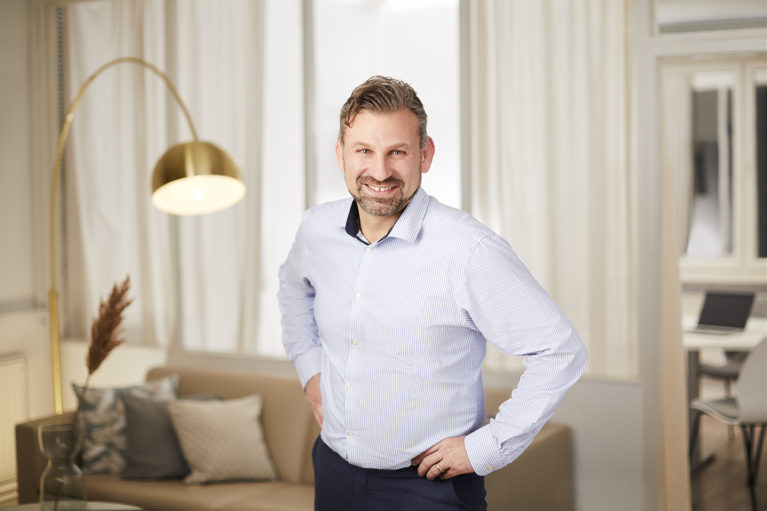 Sascha Nemeth
MANAGING DIRECTOR
GERMANY
Department Revenue Management, Distribution, Sales, Call Center

Certified Revenue Management Executive (HSMAI)
Certified Event Manager
Certified Hotel Manager

Work Experience

DIRECTOR
Steigenberger Hotel Stadt Lörrach (19-20)

DEPUTY DIRECTOR
Steigenberger Hotel Stadt Lörrach (18-19)

F&B MANAGER
Steigenberger Hotel Stadt Lörrach (17-18)

ENTREPRENEUR
Owner of a Restaurant (14-16)

MEETING, EVENT & SALES MANAGER
(07 - 14)
Several Hotels in Germany, Switzerland and Spain
Sascha Nemeth brings many years of experience in hotel management, sales and revenue management to UNISONO. With his passion for revenue management and hotel sales, he is the ideal managing director for our support center in Germany. From Lörrach, he and his team control all processes that are necessary to optimize your revenue.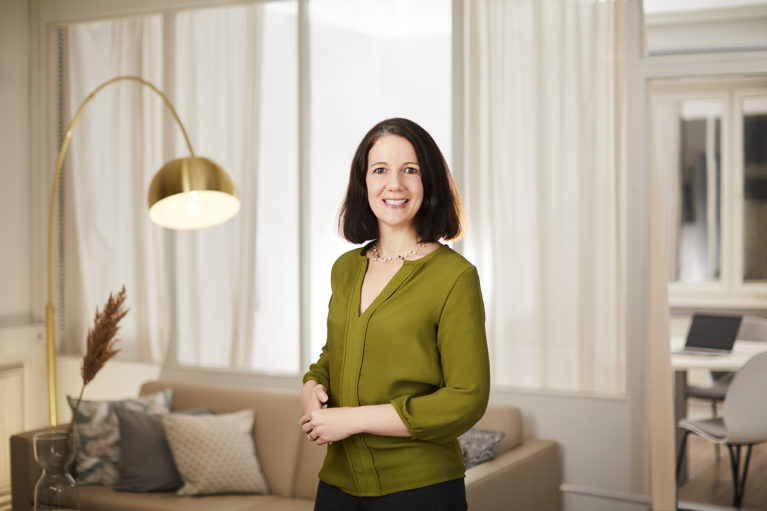 Vanessa Gromer
HEAD OF MARKETING & DISTRIBUTION

Dipl. Kauffrau (FH)
BA in Tourism Managment

WORK EXPERIENCE

RESERVATION & REVENUE MANAGER (19-20)
Steigenberger Hotel Stadt Lörrach

DIRECTOR GLOBAL SALES CANADA (12 - 18)
Preferred Hotels & Resorts

SALES MANAGER CANADA (08-12)
German National Tourist Office

TRADE UND PRESS MANAGER (03-08)
Belgian Tourist Office for Wallonia and Bruxelles

Vanessa Gromer and her team in the Lörrach support center ensure that you fully exploit your sales potential and that your customers receive the best possible advice. She speaks fluent German, English and French and has many years of experience in the areas of reservations, revenue management, sales and PR.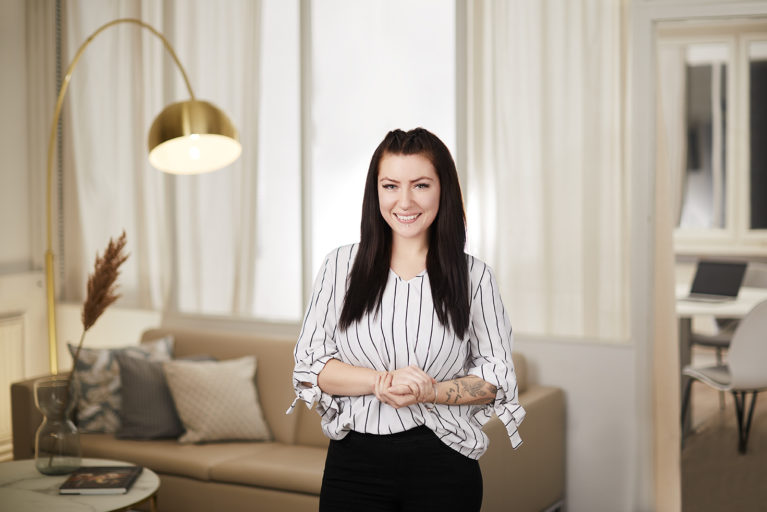 Melissa Kubereit
DIGITAL MARKETING EXPERT

Tourism specialist, digital marketing manager
After her education in tourism, Melissa specialized in digital marketing and sales. She is a trained digital marketing manager and supports our clients in the areas of social media, website, seo, newsletters, campaigns and more.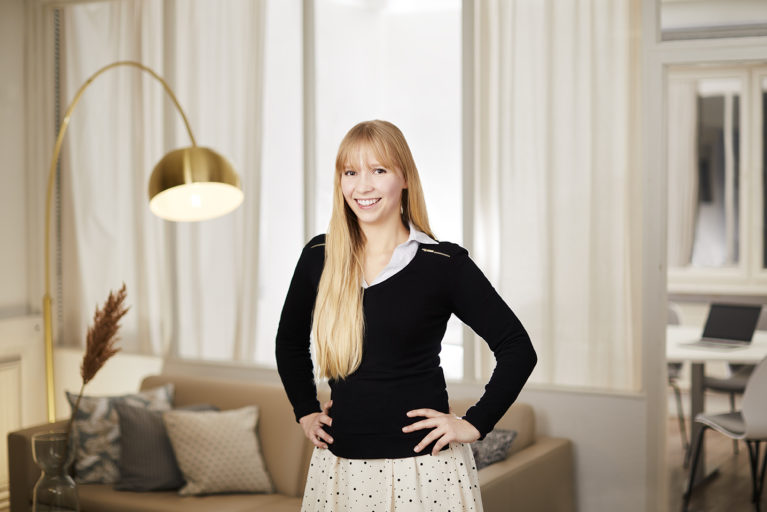 Sarah Hultsch
RESERVATION EXPERT
KEY ACCOUNT MANAGER

Hotel specialist
After her apprenticeship as a hotel specialist at the Romantik Hotel Spielweg in Münstertal, Sarah Hultsch gained valuable professional experience in the areas of front office, event management, catering & reservations. Thanks to her winning manner, she inspires your guests on the phone and represents your hotel as if she were there with you.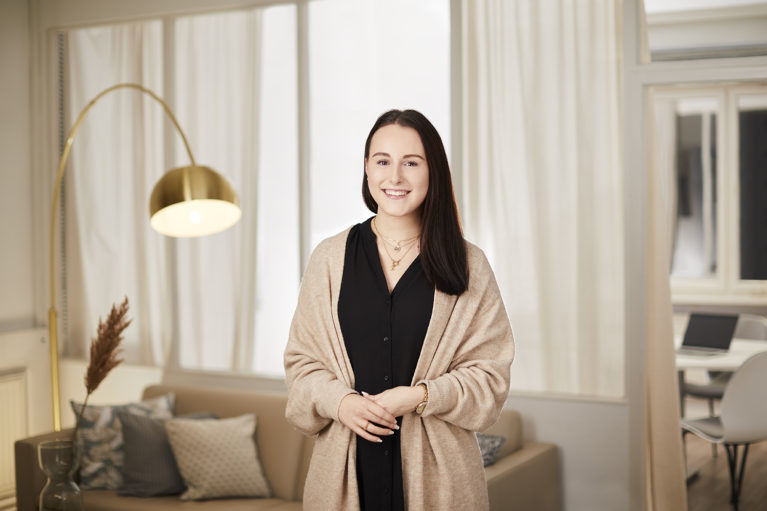 Kerstin Kuttler
RESERVATION EXPERT
KEY ACCOUNT MANAGER

Tourism specialist
Kerstin is a certified tourism specialist and has several years of experience in the operational hotel and event business. She knows the various facets of our industry very well and knows how to deal with them. Through Kerstin you will be looked after conscientiously, carefully and with the highest efficiency. Sandra Kamprath
RESERVATION EXPERT
KEY ACCOUNT MANAGER

Hotel specialist
Sandra Kamprath has over twenty years of experience in the hotel industry, including as Front Office Manager and Reservations Manager of renowned hotels in Switzerland and Germany. Ricarda Dörflinger
RESERVATION EXPERT

Hotel & Event specialist
After completing her training in tourism, Ricarda Dörflinger worked in various hotels and restaurants and knows her way around both the administration and the front office. Thanks to her professional competence and her winning manner, she inspires your guests right from the booking enquiry. Patrizia Fasulo
RESERVATION EXPERT
Patrizia Fasulo has gained a lot of professional experience in the travel and hotel world as a certified travel agent. Contact with customers and competent advice are particularly important to her.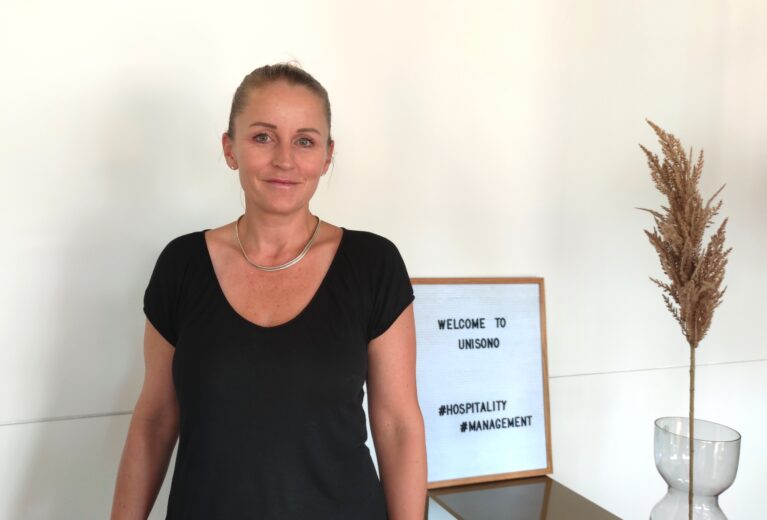 Birgit Stradinger
RESERVATION SUPPORT

Bachelor of Business in Tourism / Event Management
Certified tourism assistant
As a tourism and event expert, Birgit Stradinger looks after our hotel partners in the area of reservations and ensures that all enquiries are dealt with competently.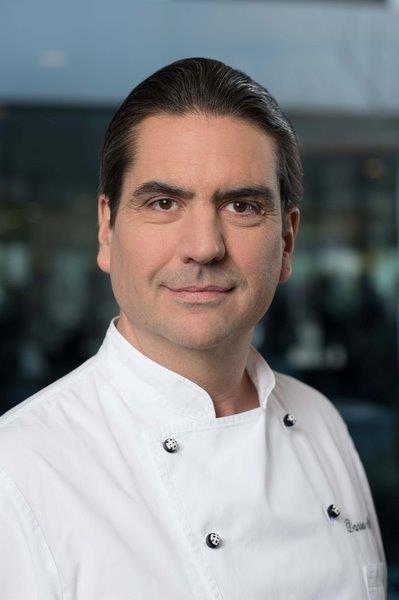 Darren Wilcox Allard
CULINARY CONSULTANT

Associate's degree in Occupational studies
The Culinary Institute of America
To assist us with culinary concepts and strategies we are proud to welcome a highly accomplished Chef with a wide range of practical & operational experience to our team. Darren W. Allard will support us in areas such as: theoretical menu planning, strategic realignment, and conceptual planning. Originally from NYC, Darren's career has taken him through New Orleans and Boston, through Geneva, Zürich and Gstaad, and through Italy, the Caribbean and the Middle East. His focus at all of these stations has always been top quality, regionality, and sustainability. Since the beginning of 2016 Darren has been transmitting these high standards to the next generation – as a lecturer at the worlds leading hotel management school in Lausanne, Switzerland. Prior to this he taught various culinary subjects for Les Roches and is reinforced by a long and varied career in the hospitality industry. For more information please visit this link: https://www.ehl.edu/en/faculty-research/our-faculty/allard-darren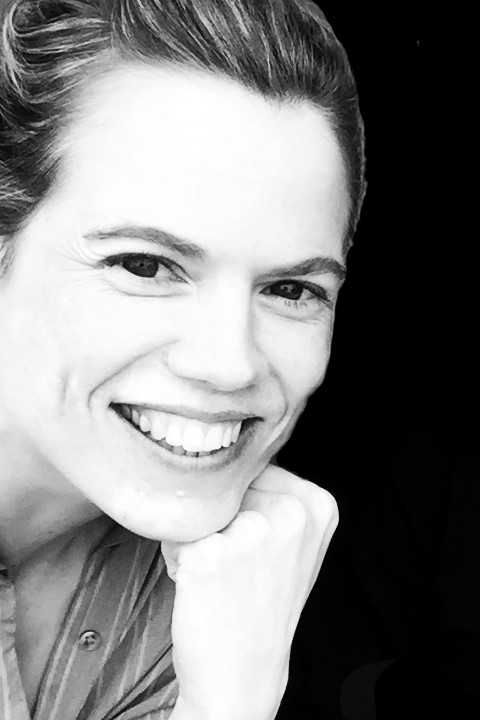 Bettina Knoop
GRAPHIC / DESIGN

Dipl. communication designer
Bettina Knoop has been working in various functions in the fields of graphic and corporate design for over 13 years. Her years of experience in editorial and print design for various clients in the hotel industry have sharpened her sense for trends and innovations in this field. Since March 2021, she has been supporting UNISONO's clients in the areas of print design, web design, corporate identity and campaigns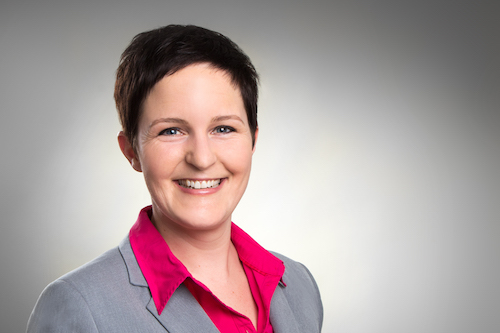 Valerie Wagner
STRATEGIC PARTNER
Department Digitalization
Valerie Wagner worked in the hotel industry for a long time. As a certified revenue and e-commerce manager, she was responsible for the operational organization of various hotels and departments. With her blog and podcast, she has been accompanying hotels in their digital transformation since 2017. She also works as a journalist and editor for various publications. Her topic is digital hotel management. She says: "Digitization is the new guest relation!" She supports hoteliers with in-depth knowledge of revenue management, e-commerce, content and social media marketing. www.valerie-wagner.de.