UNISONO Hospitality has been accompanying the Bohrer family in the development and implementation of their new hotel project since August 2020 and will take over the management of the new resort from the time it openes in September 2021.
Known as one of the largest vegetable producers in Baden-Württemberg, Bohrer's opened their farm to visitors early on and now receive around 65,000 guests a year in their restaurant and large farm shop. The planning and implementation of their own hotel is now the last milestone towards a sustainable and diversified company.
The VISION
With the unique combination of farm extension, gastronomy, events, farm shop and, from 2021, a hotel, the Bohrerhof wants to convey a sustainable and holistic country experience.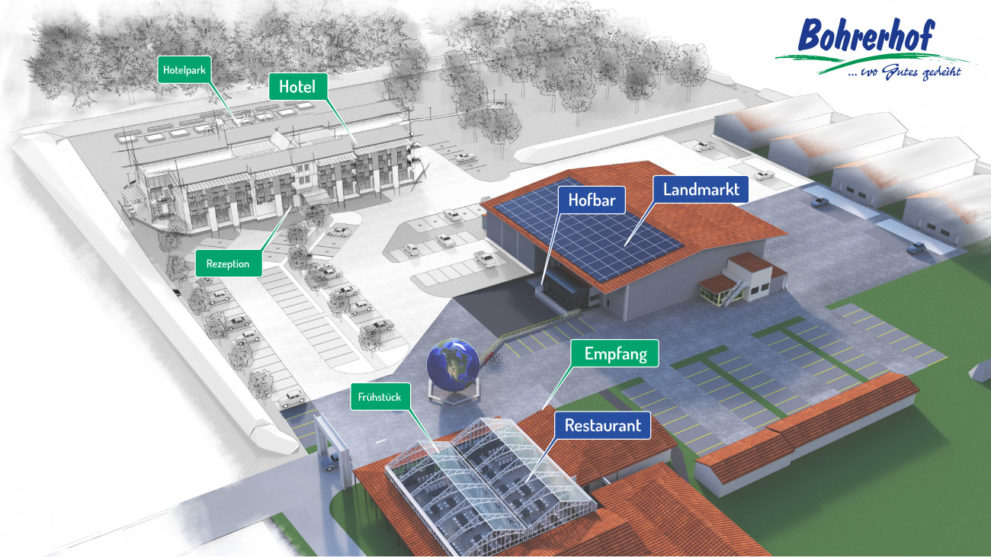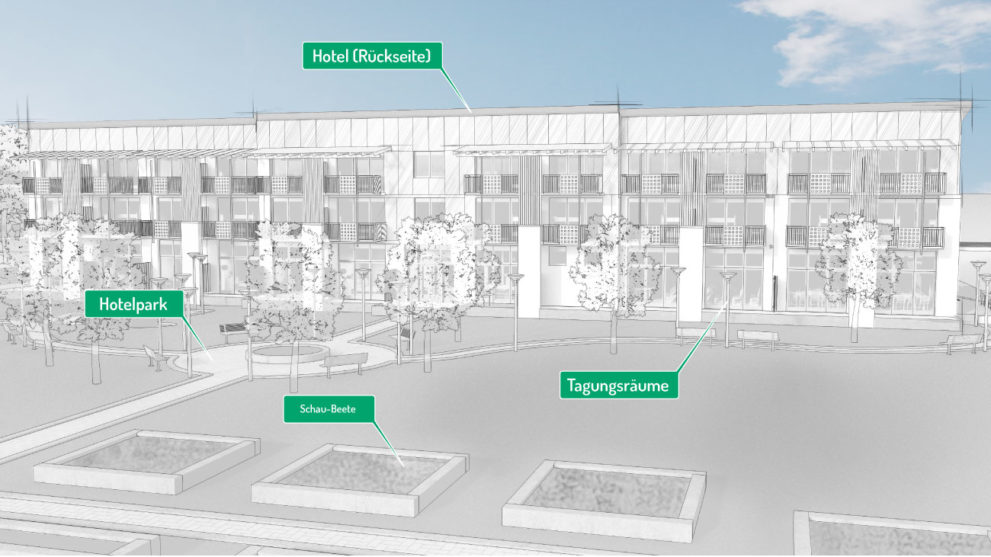 THE HOTEL (Planned opening September 2021)
The roof construction and the supporting structure of the hotel, built in, for this region typical, wood glue construction of local woods. The hotel complex will fit in perfectly with the landscape and the farm buildings. The 64 rooms are all very spacious with 34 m2 each and equipped with a cold water cooling system. In addition the hotel complexe will include a park and swimming pool and sauna area.
THE LOCATION
The Bohrerhof is located in the middle of the Markgräflerland wine region, in close proximity to the Black Forest (20 min.), Freiburg i.Br. (20 minutes) and Basel (40 minutes).
THE EXPERIENCE
The Bohrerhof is aiming to offer authentic and sustainable experiences. The farm products naturally play a central role, but the hotel should also be a place to rewind and meet. From the show field, to cooking workshops to the barefoot path and guided tours in the region, around 50 different experiences are offered for all generations and interests throughout the year.
THE FINANCING
Sustainability is a top priority at Bohrerhof. Financing partners for the project were not found with banks, but with over 500 private investors, many of them from the region, who were looking to invest their money in sustainable and regional project, for a fixed dividend.
THE MANAGEMENT
The Bohrer family are born hosts, but were looking for a management partner with experience in the development and management of hotels and resorts for the resort project. This is how the collaboration with UNISONO Hospitality came about. With the opening of the hotel, all support processes in Lörrach will be managed centrally, so that the team on site can fully focus on the guests and the experience. At the same time, thanks to the synergy effects in fixed costs, the operating breakeven point is lower than that of comparable hotels.